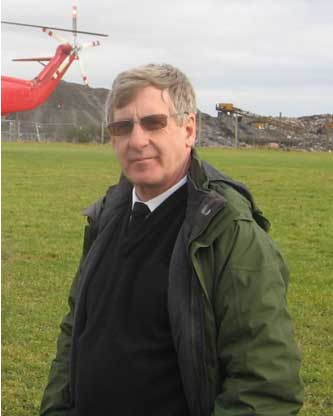 James Kelly, Radio Surveyor
Authorised Surveyor carrying out statutory radio surveys on Irish sea-going vessels including fishing vessels.
I would like to introduce myself, having been re-appointed to the Radio Surveyors Panel by the Marine Survey Office [MSO] in the Department of Transport, Tourism and Sport.
I bring to the work of Marine Radio Surveying the experience of the past 3 years as a Marine Radio Survey along with 35 years as a deep sea Radio Officer, Communications and Electronics Officer and two years as a Watch Officer with our Irish Coast Guard in the Marine Rescue Coordination Centre [MRCC] in Dublin.
This, combined with work as a GMDSS VHF Radio Course Provider approved by the Marine Radio Affairs Unit gives me a unique experience and understanding of Marine Safety Communications.
Radio Communication is a very critical and essential element of the seagoing life but thankfully, today we have reached a high level of safety at sea and knowing you can instantly summon help quickly in an emergency is a comfort for all vessels crew and families ashore.
Thank you.
James Kelly.